Happy Fatherhood to Kosheh!

(0)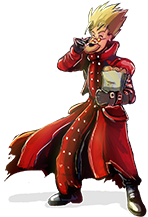 Hey everyone! I'm on my phone for this update so I'm going to keep it short and sweet. First and foremost, be sure to congratulate Kosheh on the very recent birth of his first child! Then, check out all of the awesome new content we have for you this week.
We have some new Mario customs, a bunch from Shovel Knight, Rhythm Heaven, and lots more including a couple of fairly large groups so be sure to check them out and have a great weekend!
3DS Sheets: 1
Arcade Sheets: 20 (3 hidden)
Custom / Edited Sheets: 17
DS / DSi Sheets: 6
Game Boy Advance Sheets: 19
GameCube Sheets: 1
Genesis / 32X / SCD Sheets: 2
Master System Sheets: 1
Mobile Sheets: 132
NES Sheets: 5
PC / Computer Sheets: 78
PlayStation 2 Sheets: 15
Saturn Sheets: 1
SNES Sheets: 7
TurboGrafx-16 Sheets: 3
Wii Sheets: 15