And the Early Groundhog gets the... wait, what?

(0)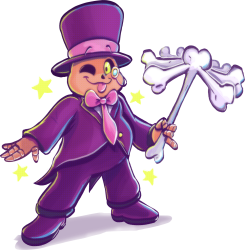 Howdy, ado, greetings, salutations, and/or other, other(s) etc., I'm here to bring you yet another Groundhog day themed update this year! ...Or am I? It could be about something else! And I think it will be! Because I like being different!
So about those sprites! This week there's a buttload of Gundam as always, some RAD OG Paper Mario customs, some Bomberman Max 2 (courtesy of moi), a few Mega Man X enemies (always love that), some Death Note, Shovel Knight (love me that too), and some Zen Nihon cars! Wow! So much!
Aside from that, I'm still trying to find a new job. Life's very hard, but I'm still hanging on!!! It's little reprieves like VGR here that help me retain some sanity. And my friends I made along the way. Without them, I'd be up Schmidt's creek! Or something.
Fare thy welleth! See you in a few weeks! Or sooner! Who knows!