Update from the Deep

(4)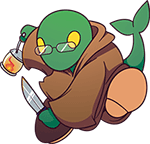 Hiya, sprite-fans!
I'm coming at you live from the middle of the woods! It's the last chance to camp before it gets cool, so here we are.
We have a huge group of sprites this week. More than usual! Advance Wars, Dynamite Headdy, Sonic, DBZ, Puyo Puyo, and Kid Icarus all got some great submissions courtesy of our fantastic submitters.
I even got in on the action and got the ok from the Chrono Compendium to host all kinds of prerelease graphics. Please check out their site of beta and prerelease stuff appeals to you. They do a deep dive into one of the greatest games of all time. Amazing job, guys!
See you all next time and enjoy!