Another Year Around the Sun

(7)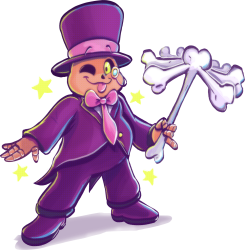 In 5 days I'm going to be that number that is twice 1 and then the number twice that (see if you can figure it out)! We've made it, guys! ...Well, I've made it, as well as whoever else shares August with me. That's right, my birthday!
Since I couldn't think of anything exciting to write last week, I totally didn't pawn it off on poor ol' RTB until now as an excuse to advertise my own unique day.
Really though, instead of y'all giving me presents, I'm giving YOU presents!!!! Let me grab a few
from under the tree
for ya:
Dragon Ball Z: Harukanaru Goku Densetsu
From: Kramlack
To: The Spriters Resource
Sonic the Hedgehog
From: The Observer, Mr. C, boilingpot
To: The Spriters Resource
Sailor Moon
From: toketsu_puurin
To: The Spriters Resource
Aah! The generosity! It burns like the August sun! There's a bunch more hiding
under the tree
down there, too. Find them all!
Alrighty, on a serious note, this past year has been an absolute rollercoaster and from it I've learned and experienced so much. I hope y'all are finding each passing 365 days to be an improvement over the last ones. I am hopeful this year will be my best yet. Thank you, Spriters Resource community for getting me to where I am today. I hope to grow and progress further with y'all. -w-
where's my chocolate ice cream cake