Two Off?!

(0)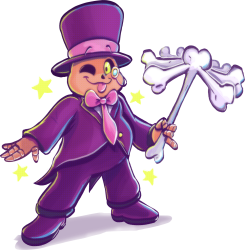 It's time for another one of my terrible, nonsensical, parallel-driven joke updates! See, the catch this time is that we're two days off from it being the 4th (happy that, to all those who celebrate the holiday and those who don't!), and
also
we're two off from it being an even 400 update! ...Funny thing, that also happens to share a 4! How about that!
Okay, now that I've made my update interesting, time to get onto business.
First thing to expect is a very welcome wave of Mario & Luigi: Bowser's Inside Story + Bowser Jr.'s Journey (that's a
mouth
handful and a half, eh?), by the one and only Ploaj, and... Super Monkey Ball: Touch & Roll?! I mean, I never played that one, but any Super Monkey Ball is good in my book. Next: the obligatory iDOLM@STER,
more
Gundam (props for having the patience to rip all this stuff, wow!), some OG Legend of Zelda maps, and finally, a bonus mention goes out to those 4 Sonic Rivals submissions (2 for the first game, 2 for the second)! I loved the second game when I was younger, so may as well shout them both out!
So, with that all said, who knows when I'll see y'all again, but don't you forget about me, y'hear? And y'all have a good, gooder, goodest rest of the week, y'hear? I'm going to the local carnival with my fam next week, y'hear? And I'm gonna eat way too much unhealthy food, y'hear?
See y'all next time, y'hear (I feel reminiscent of a certain aquatic anime onion...)?!