Welcome to December!

(11)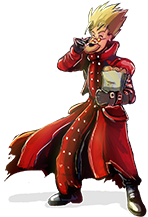 Hey everyone! I'm here to bring you a quick update this week as I have to get going shortly. Before getting to the new content, I just want to highlight the return of our Christmas themes! I'm sure you've all noticed them by now and I'm happy to say, for those that don't already know, that they'll be sticking around all December! :)
As for new sheets, we have plenty to see as usual (and a fun number - 123 - this week as well). In no particular order, three different Spongebob games, a bit more from DELTARUNE, and some new Mario customs by
DMZapp
are all here accompanied by the return of THE iDOLM@STER: Cinderella Girls to round out today's update. But of course, there's plenty more so enjoy it and have a wonderful weekend!