Sheets and Leaks

(182)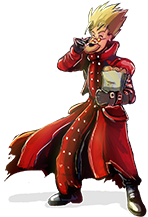 Hey everyone! I feel like it's been quite a while since I've done one of these so I'm here to bring you just over 800 new sheets this week!
With so much new content, it's going to be tough to highlight individuals but I suppose a good place to start is with the customs. There are a bunch of new Mario customs among a handful of others for a total of 41 new submissions to the section this week which is always awesome to see!
Outside of the custom section, there's obviously plenty more so let's get started. The DS / DSi gets 105 new submissions with a ton from Castlevania (thanks to
rufaswan
's continued efforts) and also a bunch from Mario & Luigi: Bowswer's Inside Story (courtesy of
Greiga Master
and our very own
Ton
), and a few more from Super Robot Wars W and Kingdom Hearts to round everything out. Kingdom Hearts also appears in our mobile section (
mayphelion
) alongside Professor Layton (
Luna16
) and lots more so there's plenty to see there as well! And to finish off this random selection, the Nintendo Switch sees submissions to four of its games this week - Cadence of Hyrule (brought to us by
RTB
and
Dazz
), Fire Emblem: Three Houses (
Dakress
), Paper Mario: The Origami King (courtesy of a variety of people), and one more submission to Super Smash Bros. Ultimate for quite the showing this week as well! That's really just a small sampling of what this update has to offer though so be sure to check out what interests you and perhaps pass on a thank you to those who ripped it!
Before I go though, I do want to quickly cover one important event that just recently happened. As I'm sure many of you are already aware, a large amount of confidential and sensitive data from Nintendo was recently leaked. This may sound hypocritical coming from us given the nature of the content on this site but we can't support or participate in the large-scale theft of intellectual property so we will not be accepting any submissions from this leaked data. It wasn't just images that were released - the full source code of various games and a bunch of other internal-only data is now out there and that goes way beyond what we do here, especially since many of those games are still available for purchase in one form or another directly from Nintendo. So, out of respect for their works as well as our time and yours, please do not submit anything obtained from these files - it will be rejected on-sight.
On that note though, that does it for this week's update! Be sure to check in next week for updates on all four sites and in the meantime, enjoy your weekend!
Edit:
Because this has apparently gone wildly off the rails, let me make one thing crystal clear. Not accepting content from these leaks is not a moral issue. Respect for the private information included in the leak may be a small component here but the reality is, this data was obtained through a targeted and overtly illegal attack on Nintendo's servers and there is nothing gray about it. When I said we can't participate in large-scale theft, that's what I was referring to - the incredibly illegal nature of how this data was obtained. Nintendo has already been removing the content from other sites which should be evidence enough that it was a good call, for legal reasons, to not upload it here. Morality was never my primary reason for refusing this content - it was just a bonus at that point.