Halfway There!

(12)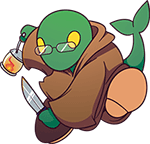 It's hard to believe 2020 is half over. And good riddance.
In the meantime, we have a lot of great stuff. AFruitADay! and Magma bring us some more great Arcade rips, Ragey returns with a whole mess of Diddy Kong Pilot Prototype sprites, blueberrymuffin keeps giving us Mario Party, Observer hits a bunch of very special milestones on his rips, Sei Bellissima submits some more Hollow Knight (I keep mixing those graphics up with Bug Fables!), and Barack Obama HAS to be almost done with Secret of Mana, right? Right?
Our customs, as usual, are also incredible. Omega has updated a lot of his older pixel art to be crisper and cleaner, Striker212 has a really neat Ball Kirby and Bowser Castle, DMZapp returns with more Paper Mario goodies, and even yours truly replaced an old, crappy Mario RPG sheet with a new one.
Enjoy, and we'll see you next time!