An Independant Update

(10)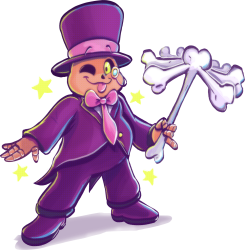 Howdy-do to you! I'm here to bring you another holiday-themed update (if you celebrate it)! This update is simply
booming
with content! Let's get
crack(l)ing
!
So lots more customs again to
spark(ler)
our imagination; JardsonJean is on
fire
with the Pokémon Sword/Shield recreations among many others, danikk04's passion for Gundam cannot be
extinguished
, some old Pokémon games get
re-ignited
with re-rips by FrenchOrange, blueberrymuffin keeps up with the
colorful
Mario Party rips, we've got BlazBlue coming in in a
blaze
of glory, and Hollow Knight, Chocolatier, and Higanbana no Saku Yoru Ni
pop
up here as well!
So what'd y'all think? Aren't I punny, guys? Guys...?
(See you next time and have a safe 4th whether or not you celebrate it as well as rest of the week!)