New Sprites, New Layout!

(6)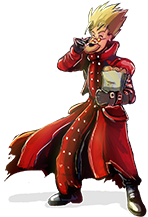 While I'm sure this doesn't come as a surprise to most of you given that the layout has been evolving live, if you somehow haven't noticed yet, we've been working on making our layout responsive so it's more usable on large (and also coming soon, small) screens! It's definitely still a work in progress but it's coming along and so far, I think is working quite nicely. If you do notice anything actually broken (not just things that are too small at the moment but features that simply don't work as is), definitely let me know in the comments here or on the forum.
But now, let's get on to the main event - this weeks new sprites! We have well over 500 sheets to enjoy which include an incredible 162 sheets from SD Gundam G Generation Wars (courtesy of
danikk04
), a bunch from Secret of Mana (brought to us by
our former president
), more cookies from
Rainbow Question Mark
, and so much more. So as always, have a look and enjoy all of the new stuff there is to see! And of course, have a safe and wonderful weekend!