35 and Still Alive

(10)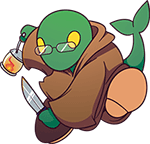 Hey, everyone!
I turned 35 this week. That's insane. Thirty was nothing, but 35 is like... oof. That means I've been involved with TSR for about 20 years, and that is just horrifying to me. This site is older than a lot of our user base.
Now that I have that sobering realization out of the way, we have some fantastic stuff, as usual, for you all to check out!
Observer continues to rip apart the Genesis (and beyond!) Sonic games at a very impressive rate. AFruitaday!'s Arcade rips are consistent and fun. Rainbow Question Mark has dumped another huge Mobile game, PerfectOne gives us vehicles of all kinds, danikk04's Gundam rips are quickly rising through the ranks of our largest games on the site, HammerGuy find great content in a SNES game I didn't even know about, and Barack Obama continues to impress with the sheer depth and attention to detail of his Secret of Mana rips. Amazing job, all around. I'm pretty sure that your combined efforts have led to one of the biggest updates, content-wise, we've ever seen!
On the Custom side of things, WallE_8_0YT and RaguRando have submitted a whole host of adorable Wall-E customs, Askywalker's NES sprites are a pleasure to peruse, Megaman gets a huge update from Napstick and Sir Hoopsalot, and SharkGuy's interpretations of later-generation Pokemon are just awesome.
I hope you all have a fantastic week, and please stay safe! We'll see you all next time!