May the Not-4th Be With You

(4)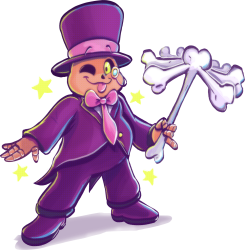 Unfortunately, I wasn't able to make that famous joke (although, I am the
second
update to make a May joke... hahah, get it? Second?), but I have something even better! Sprites! You know the drill! It's time for the weekly rundown!
Gundam! Sonic! Mario! Secret of Mana! Ushiotora! Animal Crossing! The list goes on! Please check it all out! ...Oh, and I want to mention the R/G/B-styled Sonic Badniks as well. Love me these old Pokémon-styled customs we've been getting!
I think that about wraps it up! Stay safe, have a great Cinco de Mayo if you celebrate that (now I want some tacos!), and overall just have a great week and we'll see y'all back here next week! Bye now!