Ragnarockin' Robin

(0)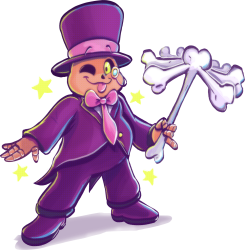 Tweet... Tweedily-deet... Okay, I
might've
just used the Angry Birds sprites in this update as an excuse to make that pun. Can you blame me?
Anyway, there's more than that to cover, so I'd better get started!
As with last time, we're still moving the Ragnarok Online stuff over to here from that kind webmaster who decided to share with us; Tonberry2k and myself have been doing the bulk of the uploading, and as such, it makes up the bulk of this update. There's not too much left to do, too; just some special effects, the headgear, and weapons! But that's not all that's here. My no.
We've also got some stuff from this weird Lion King bootleg, lots more Bug Fables, lots of CrossCode, LOTS of Gundam as per usual, and lots of customs! I particularly enjoy the Delta Rune-styled Sans (who woulda guessed, right?) by Askywalker, the Pokies by DMZapp, and Bronto Burt, the lone Kirby custom by Omega! So much talent, I swear...
Oh, I also want to mention the three Mega Man: 2 The Power Fighters sheets because I love that game. As well as all the other neat things I don't have space to address here. You all know who you are and we really appreciate your efforts!
See y'all at some point in the future!