Making History!

(1)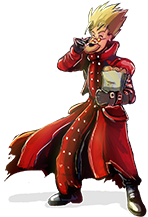 Hello everyone! Today is actually a pretty cool day for the site as it is the first time in our history that we have ever had an update land on February 29! For some update fun facts, I looked into it and the last time February 29th fell on a Saturday was in 1992 and the next will be in 2048 so we won't see another of these for quite a while.
This week brings us a nice, even 600 (thanks for approving those last few Mighty Jetters!) sheets to celebrate the occasion but before getting into the rest, I want to quickly highlight the bulk of this update. We have a ton of new sprites from Ragnarok Online which are being slowly migrated over here with permission from the owner of an RO sprite archive who has released everything over to us (thank you - you know who you are!).
Of course, that's not all of it though. We have a bunch of great new custom / edited submissions (I usually like to point out individual submitters but there are quite a few this week), a few from Tiny Toon Adventures that I'm pointing out just because I remember loving the show as a kid, and a large number from Bug Fables: The Everlasting Sapling courtesy of
theycallme
among many others. So as always, check it all out and enjoy and for the first time, have a wonderful Leap Day!