Happy Moon Day!

(1)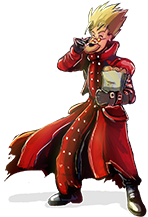 Hello again! I'm back to bring you this week's update and as always, there's some great stuff to be seen! So, without further ado, let's get to it!
In no particular order, we have Super Mario Land, Sonic Rivals, Willy Wombat, and a bunch of new custom work to see today. And I'm also happy to see the return of THE iDOLM@STER: Cinderella Girls which really does have an absurd amount of content. I don't know how TeridaxXD001 keeps up with it but you can thank him for its continued appearance in these weekly updates!
As usual, there's plenty more outside of what I mentioned here so give it all a look and have a wonderful weekend!
Edit:
So I missed this entirely earlier but today is the 50th anniversary of the Apollo 11 moon landing! I realize that has nothing to do with sprites or video games in general but it's a pretty awesome event in human history that shouldn't be ignored.