Me and Julio Down by the School Yard

(2)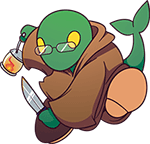 The year continues to fly by! This is my last update for June, which means July (and the summer heat) will soon be here in full force.
As usual, we have awesome stuff for you to check out this week. Some highlights Gundam for Switch, which continues to get more content, thanks to Danikk04, Shadowman gives us some nice Hong Kong Ninja action, and most exciting, our own Random Talking Bush and Dazz have worked behind the scenes to get Cadence of Hyrule going. Amazing work, everyone!
Customs are got some great stuff like Blaze by MewDude, and Pephelado's Annoying Dog.
As usual, I can't mention everything, but it's all incredible work! See you all in a few weeks!