Updatesupdatesupdatesupdatesupdatesupdates

(5)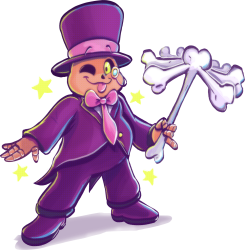 Good evening, ladies and gentlemen, and welcome to The Spriters Show! I'm your host, [REDACTED] (hey, Mighty Jetters isn't a real name, alright), and tonight we've got some contestants submitting new sprites! Let's see what they've got cooking for us!
First up we've got some
Fire Emblem Heroes
from the one, the only,
ephylon!
Next, our lovely
shadowman44
presents us with some rips from
Fighting Hero (Bootleg, ahem)!
But wait, we're not done yet! Another ripper wants to showcase their work!
Oh, what have we got here?
Overwatch
by none other than our very own, the one and only, amazing, fabulous, extraordinary...
RANDOM TALKING BUSH!
Andofcoursethere'stheusualiDOLM@STERbythelovelyTeridaxX001whojustalwaysseemstobethere-inthecorneroftheaudienceweloveyouandwhileweareoutoftimeIfelttheneedtomentionyou!
That's all for today's episode, folks! Tune in next week! And submit your own wonderful rips to us for a chance to be on stage! Wouldn't that be lovely?
Ta-ta for now!