100,000 Sheets!

(14)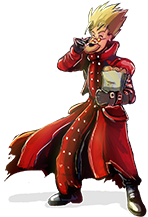 Hello all! This week's update marks a very special moment in the site's history. As many of you already noticed, we recently passed the 100,000 sheet mark here and that really is an absolutely incredible milestone! I'd just like to take a moment to thank all of you who have contributed to the site over the years, those who continue to visit and use what they find here or just appreciate the artwork, and the dedicated staff who donates so much of their time to help keep this place running. Here's to another 100,000! :)
Also, while it's not quite ready yet, I would like to announce that, in celebration of clearing this hurdle, we will be releasing a dark skin for all of the sites. We're putting the finishing touches on it and then we'll test it internally for a bit but expect to see that soon!
And of course, no update would be complete without its centerpiece - the new sheets! This week brings us some Paper Mario customs, a titanic amount of Titanic Explorer (I'm sorry, I know that was awful...), a bunch from Marathon 2, and plenty more! So, check it all out, enjoy, and have a wonderful weekend!