James Cameron's tSR Update

(18)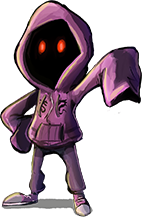 Hi, hello, and also howdy to all you nifty peeps out there. It's that time of the week again: update time!
*everyone begins clapping, including myself*
Thank you, thank you, but as great as I evidently am, I'm clearly not the focus here today. Nope, today we have content to focus on and that content is cool as heck, lemme be the first to tell you. Why? Because any content is cool as heck content, and it was submitted by cool as heck nerds just like you and me, which makes it even more cool as heck.
We've got loads from James Cameron's Titanic Explorer, a lil bit of Overwatch, Final Fantasy: Record Keeper, Great Golf / Masters Golf, some customs, more miscellaneous NES rips from the NES project on the forums that's still managing to pump out new stuff, and plenty more than that so have a look, woo-hoo.
Enjoy and have a cool as heck week!