May the fifth... be with you?

(7)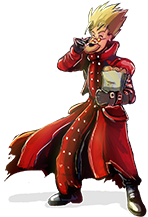 Looks like we missed Star Wars day by one day but not to worry as this update is still chock full of great new sheets! In no particular, today's update includes new content from the Zelda CDi games, Breath of the Wild, Titanic Explorer, Wario Ware, and everyone's favorite, iDOLM@STER! As always, there's plenty more besides that though so check it all out, enjoy, and have a wonderful weekend!
Before I go though, I'd just like to mention that we've seen at least a handful of ad reports that don't seem to understand the purpose of the report ad feature. It's not there because you don't like ads or because an ad failed to load. It's there when something malicious slips through the cracks (like any ad that auto-starts its audio or one that redirects you somewhere else). The report feature is far less useful when it's flooded with junk reports so try to keep that in mind when using it!