September is the most boringest-est month!

(2)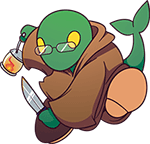 Hey everyone! Welcome to the midpoint of September, the least notable month!
This week we've got some great stuff from a lot of familiar and not-so-familiar faces! Starting off,
Dolphman
has been working on some Amiga stuff, and
Yawackhary
on Amstrad and ZX Spectrum.
HijodeKrypton
has some more superhero-related submissions,
Alxala
keeps finding new Game Boy games to rip,
dekutony
has a few memory card odds and ends,
Marcio araujo
brings us some more fighters from a game with a very confusing name scheme in Slaughter Sport/Fat Man.
16-Bit Globe
has a few sprites from the rarely-seen Jaguar,
DogToon64
has more great stuff including a very familiar looking elephant,
Falconpunch
,
Biggest_Chungus
, and
Patchworks
have a new batch of their usual Gatcha game goodness. On the classic side of things, we have some sprites on the NES from
VaILI12
, some official (?) sprites of Gordon Freeman ripped by
retroadamshow
, a lot of Holocure from
Asagohan
, some big ol' robots from
Lukebarz
, a few baddies on the SNES from
Magma MK-II
, and even some Mega Man from
true
. Amazing job as usual, everyone!
For this week's customs, I'm very excited because we have a lot of characters and series that rarely get sprites.
Whimz
has an adorable Master Roshi,
Jon Gandee
somehow snuck Spongebob into the Mean Bean Machine,
Dolphman
and
Neo_chromaticx
made an amazing Robotnik truck,
CartoonsAnimate22
made Amy Rose even cuter,
RaymanFan1995
made a (what else?) Rayman custom sheet, and
MegaToon1234
did a great Bulborb!
Have a great week, everyone, and we'll see you all next time!
Amiga / Amiga CD32 Sheets: 9
Amstrad CPC Sheets: 11
Arcade Sheets: 4
Browser Games Sheets: 7
Commodore 64 Sheets: 1
Custom / Edited Sheets: 19
Dreamcast Sheets: 1
DS / DSi Sheets: 6
Game Boy / GBC Sheets: 36
Game Boy Advance Sheets: 2
Game Gear Sheets: 4
GameCube Sheets: 11
Genesis / 32X / SCD Sheets: 2
Jaguar Sheets: 14
Master System Sheets: 1
Mobile Sheets: 40
NES Sheets: 3
Nintendo Switch Sheets: 11
PC / Computer Sheets: 83
PlayStation Sheets: 8
PlayStation 3 Sheets: 2
PlayStation Vita Sheets: 1
SNES Sheets: 11
Wii Sheets: 18
ZX Spectrum Sheets: 3