Yugi Soccer: Brave World

(6)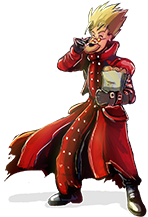 Hello again everyone! Looks like I'm doing two in a row this month as at least a few of our staff members are feeling under the weather today. So first and foremost, let's wish them a speedy recovery! With that done though, let's get to the sheets. This week brings us yet another 500+ submission update which means there's plenty to see. Up first,
Modata
fills the 3DS section with Yu-Gi-Oh! while
blueberrymuffin
does the same for GameCube with Sega Soccer Slam (and almost again for the Wii if it wasn't for that one different submission in there though they did also submit that one different one so I'll count it anyway).
Next, we'll look at mobile which comprises just over a quarter of this update.
djfluff
comes in with Final Fantasy: Brave Exvius while
KanaKonpaku
and
IVBOY
bring us a bunch from Touhou Lost Word. That's not even the biggest section this week though - PC / Computer on its own makes up nearly 30% of the submissions so there's just way too much to list.
Before I wrap this up, I do want to once again highlight our members contributing custom pieces to the site. And this time, since I'm not in a rush, I'm actually going to list them out:
Alan O'Neil
,
CheesyNacho
,
DMZapp
,
Dolphman
,
Freakyplanet
,
HijodeKrypton
,
Jon Gandee
,
kindlypatrick
,
Master.C
,
Mr. Kiwi
,
paveldechev0604
,
Perdition's Gate Enjoyer
,
Sm2010ficial, SMLQ13
,
SoynessBoi12
,
Spikey-Valentine
,
Sunmellows
,
TheCrushedJoyconTSR
,
ValisEmma
, and
ZAmongus
all submitted new customs this week so be sure to give them a look.
And as always, that's only a small selection of what's available so enjoy all of the new content, have a great weekend, and we'll see you next week!
3DO Sheets: 1
3DS Sheets: 29
Arcade Sheets: 1
Browser Games Sheets: 11
Commodore 64 Sheets: 15
Custom / Edited Sheets: 28
DS / DSi Sheets: 21
Game Boy / GBC Sheets: 19
Game Boy Advance Sheets: 5
GameCube Sheets: 13
Genesis / 32X / SCD Sheets: 1
Master System Sheets: 3
Mobile Sheets: 131
Neo Geo Pocket Sheets: 2
NES Sheets: 1
Nintendo 64 Sheets: 5
Nintendo Switch Sheets: 10
PC / Computer Sheets: 152
PlayStation Sheets: 8
PlayStation 2 Sheets: 2
PlayStation 3 Sheets: 4
PSP Sheets: 1
Saturn Sheets: 2
SNES Sheets: 23
Wii Sheets: 21
Wii U Sheets: 1
ZX Spectrum Sheets: 2