Yugimon Quest Deluxe

(5)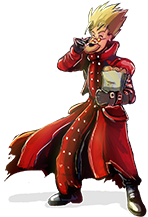 Hi everyone! I'm back for another update but I'm also working at the moment so I'm going to make this one quick. We have well over 500 new submissions this week including:
• Yu-Gi-Oh! ZeXal World Duel Carnival courtesy of
Modata
• A bunch of new Pokémon content thanks to
FrenchOrange
• Dragon Quest Tact from
playinful
• Kirby's Return to Dreamland Deluxe brought to us by
RedStoneMatt
I'd be remiss not to mention our very own
DogToon64
(along with
Random Talking Bush
,
DiamondMan
,
ThiagoSallorenzo
,
Dald22
,
Super Piter
,
SprSn
,
DanDoesThings
,
Luggy
,
zhat44
,
Mineken713
,
JustAnUser
, and
Obama Sphere
- sorry if I missed anyone, there were a lot of you!) submitting lots from Pizza Tower or the 50+ new customs we received from far too many people to list though they all deserve a look for sure!
As always, there's way more here than I can cover in this small update so be sure to look through it all! Have a great weekend and we'll see you next week!