Good, Our First Catch of the Day

(5)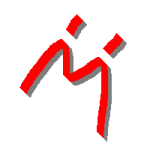 Hey everyone! Nice to see you all once again! Hopefully your new year has been treating you well. It's been a little while since my last update, so let's rectify that posthaste!
The biggest contributions this week are all mostly from Mobile games, that weird world where gambling is alright if you're doing it in the game of anime girls.
Mr.Midian-P
has brought us some rips for Fate/Grand Order, AKA the game where Astolfo comes from, and
Falconpunch
continues to provide rips for Fire Emblem Heroes, namely the new Pepsi mascot person Alear. Not to be outdone,
Biggest_Chungus
brings us more rips from the Osomatsu mobile games. Yes, games plural. I guess Japan really likes these weird little bean people for some reason. There's also the large amount of Brave Dungeon rips courtesy of
Winmillion21
, real good stuff!
Customs this week is mostly updates to previously existing sheets, but there are some nice new additions, such as
Jon Gandee
's Mario and Wario sheets, both in different styles. There's also
ValisEmma
's SMB1-Styled Lum Invader sheet, which looks pretty cute not gonna lie. Lastly,
Hansungkee
has been dipping his toe into customs for Superman on the NES of all things, and this week he brings us customs for Wonder Woman.
And there's plenty more where that came from, so give the rest of this update your due attention. A big thank you to everyone who's submitted this week, and I hope to see you all again soon with another update. See you all later!
3DO Sheets: 4
3DS Sheets: 1
Amiga / Amiga CD32 Sheets: 3
Arcade Sheets: 1
Atari Sheets: 4
Browser Games Sheets: 5
ColecoVision Sheets: 1
Custom / Edited Sheets: 24
DS / DSi Sheets: 19
Game Boy / GBC Sheets: 21
Game Boy Advance Sheets: 2
GameCube Sheets: 14
Genesis / 32X / SCD Sheets: 2
Mobile Sheets: 97
Neo Geo / NGCD Sheets: 1
NES Sheets: 4
PC / Computer Sheets: 75
PSP Sheets: 2
Saturn Sheets: 11
SNES Sheets: 18
Wii Sheets: 12