Game Boy Menus: Party Edition Travelers 2-2

(6)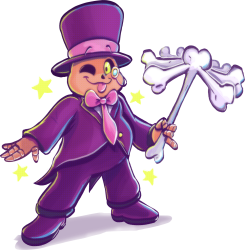 Herro and welcome to The Spriters Resource! I'm your host, Garamonde, and today we're... uhh, line?
Oh, it's update time again? Okay, guess the game show will have to wait. Let's see what we got this time...
We've got a heck of a lot of SMB-style customs this week, of a plethora of characters, even of good old Luigi himself! These come from
ValisEmma
,
VictorMR
, and
HamZerd
, specifically. There are also other cool customs to check out as well, so don't miss out just because they weren't mentioned here! They're all of great quality.
Kicking off the rips on the other hand, we've got a whole load of Bomberman Party Edition from
Random Talking Bush
himself (as per my request :3), many of the usual Game Boy screen assets from
Alxala
,
shadowman44
comes rollin' in with more Master System goodies, more Kai-Ri-Sei Million Arthur comes from
Models124717
,
sar777
's got a lot of Dungeon Travelers 2-2,
blueberrymuffin
's got more Help Wanted / Job Island: Hard Working People,
French Orange
brings the Zelda bootlegs, and to top things off,
DarkWolf
gives us Hebereke's Popoitto! Certainly quite the variety there!
Aaand that's a wrap! See y'all next month or the month after probably!