Vileplume's Wacky WAH-dventure

(1)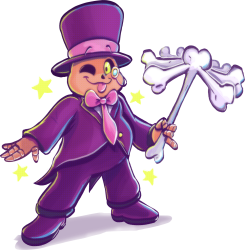 Howdy y'all, and sorry for the late-ish update! Everyone's busy today, it seems! Let's jump right in and see what we got here this week...
Looks like we got a lot of customs this time, mostly from
hansungkee
and
DMZapp
; with a few particularly standing out to me, such as
kindlypatrick
's NES Spring Man stage as well as
ThisNameIsTakenByMe
's Vileplume in... Wario Land 2-style?! Wow, that's so cool! Ingenious, that.
Aside from customs, there's the usual Osumatsu-san (as well as Crash on the Run!) from
Biggest_Chungus
that seems to be in every update now, lots of Mario Party 3 from
blueberrymuffin
, with help from
OrangeYoshi
,
Mario Gamer
and
MartinMayonnaise
.
To round off the shout-outs, we've got Knuckle Bash from
Zenksren
, Mega Man 10 courtesy of
Rabbid4240
and
AxeW1eld3r
, Bubble Bobble Part 2 and other classics from our good ol' pal
Yawackhary
, Deltarune from
asym
, Super Bubsy from
kalimag
, and last but not least,
Slipsy
brings us some good old Ratchet & Clank. As always though, there's a lot more to see, so have fun and see y'all right back here next week!