Do you remember a few days ago?

(5)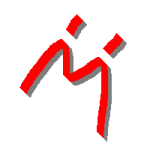 Hello all, nice to see you again! It's been a little while since I updated, hasn't it? Well, here I go updatin' again!
This week's largest haul comes courtesy of our regular mobile phone ripper guy
Biggest_Chungus
, once again delivering a bunch of stuff from that Osomatsu mobile game. It's crazy how much is in this game, when will it ever end?! Not to be outdone,
Perdition's Gate Enjoyer
brings us a whole bunch of nice rips from "Knee Deep in ZDoom", a DOOM mod. I really should get back to playing the original DOOM...
The aptly-named
KinzSpritez
has brought us a nice little bundle of rips for "Webkinz", some sort of virtual pet thingy, and
rabbid4240
continues his streak of random Mega Man rips by providing some for Mega Man 10, namely the DLC bosses. Very nice stuff, this. Mega Man 9 and 10 are games that really need fresh, high-quality rips, so it's nice to see it get some love. Not to slight the lads who initially ripped them, of course, but those are from about 10 years ago.
The customs section seems to be skewed towards Sonic a bit this week, likely due to the building hype for Sonic Frontiers. Appropriately, we have customs for the Koco and Sage from that game by
miniluv73
. Speaking of Sonic, a few older customs from the Mystical Forest Zone days have finally found their way onto the site, namely the Sonic CD Chibis for Bean, Bomb and Eggman (Made by
Teeks
), as well as an expanded Mecha Sonic MKII by
Domenico
that I really thought was already on the site. Other standouts include
CartoonAnimate22
's Amy sheet,
TofuLad
's Mike Tyson in Super Punch-Out!!-Style sheet, and
Hansungkee
's Mordecai and Rigby sheets.
As always, plenty more where that came from, so be sure to give the rest of the sheets in this update a good once over, you'll never know what cool things you'll find. September is coming to a close very soon and the temperature is beginning to drop, so be sure to have some warmer clothes on stand by... unless some of these days happen to be sweltering again for some reason. I dunno, weather is pretty crazy these days, one day it'll be frigid the next it'll be like a sauna. Just be ready for whatever comes, okay?
And with that, the update's over. Have a great rest of your day, and keep those great rips and/or custom sprites coming!