July? More like Jou'll-Fry

(8)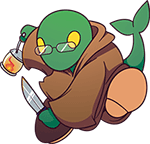 We are in the throes of summer, and I don't know about you, but I sure am feeling it. Between trips to the beach or pool, it's not a bad idea to pop indoors and rip a few sprites here and there like our fine submitters this week.
We have some great Game Boy stuff from
kanji_talk
and
Yawackhary
,
Stay Retro
has all kinds of Yu Gi Oh,
Magma MK-II
is riding the TMNT wave with some updates the the Tournament Fighters sheets,
AndersonicTH
has some weird MK sprites that I love,
ReverseDmitry
has rediscovered an old, lost NES game, Fairyland Story,
HylianFox
gave Star Tropics 2 a long-overdue update,
Random Talking Bush
has some new, awesome Switch rips from TMNT and Pocky & Rocky,
The Wackiest Fries
is knee-deep in Yo-kai Watch, and
Gravrain
brings some classic Final Fantasy rips.
And for Customs,
FieryExplosion
made some very unique Kirby sprites,
Jon Gandee
has an awesome new Mario sheet and some South Park goodness,
Sir Hoopsalot
is making the Stardroids a little more in-line with the NES, and
JoshR691
has a new Minior sheet in several flavors.
And that's not all! Make sure to have a look at all this amazing new stuff. Great work everyone, and we'll see you soon. Remember your sunscreen!