Remember, Remember, The Fourth of December! (Wait, is that how it goes?)

(8)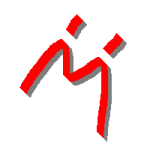 Hello again, everyone! It's me, your favorite(?) TSR staff guy(?), ready to bring you an update on all the hot new submissions we've received this week. There's a lot of them, so let's not waste any time and jump right into things!
Starting off, we have an absolutely MASSIVE bundle of Disgaea RPG rips, courtesy of the big man himself! No, it's not Santa Claus, but TSR's very own
Dazz
! This huge bundle officially puts him over 10,000 submissions, so congratulations on hitting such an impressive milestone! Speaking of large submissions,
Mysticus
brings us plenty of rips from Danganronpa S: Ultimate Summer Camp,
Duker
delivers us some rips from Lost Ruins, and
madhattervx
presents us with rips from Warlords Battlecry III.
Remember Tamagotchis? Well
tamagotchivideo
sure does, as he's provided us with rips from the Japanese-exclusive Hoshi de Hakken!! Tamagotchi. We've also got rips from Acceleration of SUGURI from
speedykuro
, as well as rips of Maji de Watashi ni Koi Shinasaii!! from
Aecheritt
, and Candace Kane's Candy Factory rips from
blueberrymuffin
. It's always nice to see rips from lesser known games.
The customs section is quite small this week, but there are still some very quality sheets in there. Particular standouts are
Sir Hoopsalot
's Ruby Spears-inspired Air Man sheet, which makes him look like such a massive lad it's not even funny.
Sonicfan32
absolutely hits it out of the park with his sheet of Boomer the Turtle, a scrapped concept for Sonic's sidekick in Sonic 2. I can't wait to see someone mod him in to Sonic 2. And for reasons I can't quite comprehend, Quint from the Mega Man games has not one, but TWO NES-styled customs, with a third on the way! What are the odds of that?
Since I'm on the topic of custom sprites, I should mention that I'm doing where I upload a new custom sheet once a day leading up to the 25th. The first four sheets have already been uploaded, and the rest of them are already finished and just need to be uploaded, so be sure to keep an eye out for when they drop!
And on that note, this concludes this week's update. As always, there's plenty more sheets that I haven't mentioned, so be sure to give them some love! December is a very busy month for most people out there, so remember to keep calm, take care of yourself, drink lots of hot chocolate, and always remember: DON'T.
Anyways, see you all later, and have a merry Crimbus!
3DS Sheets: 5
Amiga / Amiga CD32 Sheets: 1
Arcade Sheets: 13
Browser Games Sheets: 3
Custom / Edited Sheets: 20
DS / DSi Sheets: 14
Game Boy / GBC Sheets: 5
Game Boy Advance Sheets: 4
Genesis / 32X / SCD Sheets: 14
Master System Sheets: 2
Mobile Sheets: 5
NES Sheets: 7
Nintendo 64 Sheets: 4
Nintendo Switch Sheets: 46
PC / Computer Sheets: 380
PlayStation Sheets: 21
PlayStation 2 Sheets: 1
Plug & Play Sheets: 1
SNES Sheets: 4
Wii Sheets: 17
Wii U Sheets: 2
Xbox Sheets: 1