So many sprites, so little time.

(5)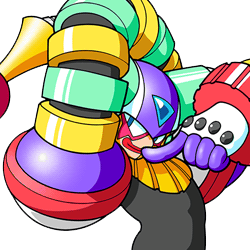 It's not often we get 600 submissions in a week. This week we got more Taiko no Tatsujin 7 and 8 rips by
resekf
, along with some more Robocalypse sprites by
Timothy Grunclebottoms
.
sanityormadness
gave us rips from both X-Men Legends and X-Men Legends II: Rise of Apocalypse while we got Incredibox stuff from
Oinkypiggamer
.
BLINXGLITCHES
gave us rips from the LeapPad Platinum, Leapster Explorer and LeapTV educational toys and
N64 Arctus
gave us the various overworld maps from the NES Final Fantasy games. We got portraits from Danganronpa S: Ultimate Summer Camp thanks to
Mysticus
and lots of rips from Lost Ruins thanks to
Duker
.
MitsuhashiIcy
supplied Lucid9: Inciting Incident rips while
Aecheritt
submitted rips of Maji de Watashi ni Koi Shinasaii!!.
madhattervx
ripped from Romance of the Three Kingdoms VIII & X and Warlords Battlecry III.
rufaswan
ripped from both Cotton 2: Magical Night Dreams and Cotton Boomerang with assistance from
Magma MK-II
, who himself ripped Cotton: Fantastic Night Dreams.
Про Игрок
added some stage layouts of the SNES Turtles In Time port while
AxeW1eld3r
added Mega Man 9 and 10 tilesets. Lastly
Scuttle
brought us Shōjo Kakumei Utena: Itsuka Kakumeisareru Monogatari.