A Gust Approaches

(7)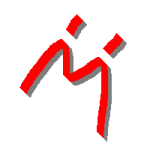 Hey, everyone! Hope your days have been good and that the weather has been tolerable. It's decently cool where I'm at right now at with some occasional cool gusts of wind, but that's only after several days of sweltering heat. Weather in Canada sure is weird, ain't it? But I digress. Anyways, another Saturday brings another batch of new submissions, so let's get right into it!
Starting things off, we have some rips from "Kouchuu Ouja Mushiking: Greatest Champion e no Michi" courtesy of
kanji_talk
, followed by some
PONCHO !!
's new rips from the walking copyright infringement known as "Pocket All-Star Smash Bros.". NEO: The World Ends With You just came out recently, so obviously someone would be eager to rip some stuff from there (with that someone being
Redorak
), and
Askywalker
delivers rips from "House", a horror-themed indie game.
Mica
and
danikk04
also continue with their BS The Legend of Zelda and Gundam rips, respectively. It's always great to see contributors so dedicated towards a single game, especially BS TLOZ which has been in desperate need of an update... or ANY sheets at all, really.
This week's customs find themselves on a bit of a Mega Man slant, with stuff like
hansungkee
's Inti-Creates-inspired Mega Man expansions and
kindlypatrick
's colorized Game Boy Mega Man tilesets. Particular customs of note are
UlticraftMTT
's Mega Man-styled Jenny Wakeman sheet (if only because he somehow read my mind and made exactly what I was planning on making), and
Spriter Theo
's absolutely precious Earthbound-styled Sayori.
As always, there's plenty for stuff than what I just listed off, so be sure to give them your attention. While August is right around the corner, putting us squarely in the latter half of the summer months, that doesn't mean things will be getting any less uncomfortable any time soon. So be sure to stay cool, drink plenty of water, go swimming if you have the time, and try to get through this as best you can.
Anyways, update over. See you all next week!
Arcade Sheets: 4
Browser Games Sheets: 20
Custom / Edited Sheets: 52
DS / DSi Sheets: 6
Game Boy / GBC Sheets: 20
Game Boy Advance Sheets: 46
Game Gear Sheets: 1
GameCube Sheets: 2
Genesis / 32X / SCD Sheets: 7
Mobile Sheets: 61
Neo Geo / NGCD Sheets: 1
NES Sheets: 1
Nintendo Switch Sheets: 34
PC / Computer Sheets: 105 (2 hidden)
Pico Sheets: 6
PlayStation Sheets: 34
PlayStation 2 Sheets: 43
PlayStation 4 Sheets: 4
PSP Sheets: 18
SNES Sheets: 17
Wii Sheets: 1