Tiiime Keeps on Slippin', Slippin', Slippin'...

(6)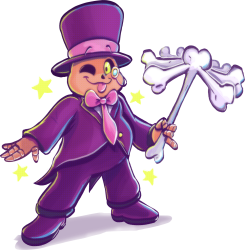 ...Into the Fuuuutuuuuure~
It's true though! We're halfway through January already! Soon enough, it'll be Spring and Summer again! But first we gotta get through Valentine's Day I guess. Speaking of which, stores were putting out Valentine's stuff before even Christmas! It's crazy stuff I tell ya what. But yes, onto the sprites! We have a beautiful, satisfying number of 456 here today. Among which include:
~SO MANY CUSTOMS!
~
SO
MANY VISUAL NOVELS!
~SO MANY MOBILE SPRITES!
~AND SO MANY EARTHBOUND!
Sorry for lack of descriptive summary, I'm too busy setting the world record for how much I can yawn in one day. I need a nap.
(Have fun discovering what's here for yourselves and have a fantastical weekend!)
Browser Games Sheets: 5
Custom / Edited Sheets: 43
DS / DSi Sheets: 14
Game Boy / GBC Sheets: 4
Game Boy Advance Sheets: 1
GameCube Sheets: 9
Genesis / 32X / SCD Sheets: 4
LCD Handhelds Sheets: 5
Mobile Sheets: 109
NES Sheets: 2
Nintendo 64 Sheets: 14
Nintendo Switch Sheets: 21
PC / Computer Sheets: 143 (7 hidden)
PlayStation Sheets: 21
SNES Sheets: 46
Virtual Boy Sheets: 1
Xbox 360 Sheets: 7