Ain't no party like a Mario Party (2 specifically)

(13)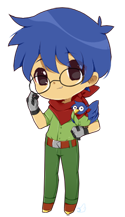 Hey guys - Kosheh again! I've been dying to update lately and I really wanted to update around Christmas with a Dr. Seuss-style update. Too much time passed since and now it'd feel wildly out of place (plus I included the content of that update specifically, so it would be even weirder to post out of context...)
Anyway, so with this new year we've got a new update! There's over 675 new sheets! Included are:
• Beautifully drawn and digitally watercolored anime sword people
• Pandas
• Enemies from a dungeon crawling game with Christian undertones
• Pandas
• Maps from a quirky, loveable
and overrated
JRPG from the SNES era
• PANDAS WITH STICKS
• Assets from a long lost prototype of a beloved title that might be home of some of the most used sprites ever on TSR
• A goofy doctor panda and I love him
• Rips from the Game Boy adaptation of a lovable claymation penguin
• Panda's little sister
Heck yeah we got a lot of sprites and we hope you enjoy them. Goodnight, gamers and please enjoy all these pixels and assets and icons.