Quarantine Wars: OvenBreak

(3)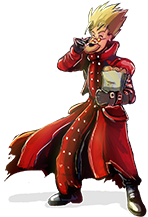 Hello everyone! How are you all handling quarantine? It's definitely a strange time we're living in right now but I hope you're all safe and healthy.
This week brings us nearly 500 new sheets to check out! The mobile section is overrun with various cookies (for the second week in a row!), there are 21 (!) new customs to check out, and because I'm currently re-enjoying the games, I'd be remiss to not point out Phoenix Wright's appearance today. And of course, there is plenty more I haven't mentioned here so be sure to check it all out, enjoy, and have as good a weekend as you can while staying safe!
Before I go, I just want to mention that I did start to link to submitters but even in just the few sections I mentioned, there were so many people involved that it became impractical to list them all so I just want to leave all of you who have contributed in the past and continue to contribute now a huge thank you for your efforts and for helping the site grow!