Post Spooky Season Depression.. Here Comes Turkey Time!

(1)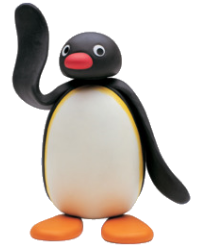 Do you hear that?
That's the sound of ghouls and all other scary things returning back to their graves until Halloween next year. :-( Don't fret! They will return next year, and have left behind sprites to makes us feel better!
The update the monsters left behind for us includes 328 new sheets to add to our collection! Highlights include portraits from iDOLM@STER: Cinderella Girls, characters from Touken Ranbu Pocket, some new awesome Sonic customs, and many more!
Now that Halloween is over, it's time for us to move onto another important season... Thanksgiving. Well, for me at least, because all I do at home is eat all the food in my refrigerator. As well, I probably shouldn't be eating turkey as a penguin... but we will cross that bridge when we get there.
Until next week!
Arcade Sheets: 6
CD-i Sheets: 3
Custom / Edited Sheets: 8
Game Boy Advance Sheets: 4
Game Gear Sheets: 15
Genesis / 32X / SCD Sheets: 3
Mobile Sheets: 190
Neo Geo / NGCD Sheets: 6
NES Sheets: 10
Nintendo Switch Sheets: 1
PC / Computer Sheets: 15
PlayStation Sheets: 4
PlayStation 2 Sheets: 3
PlayStation 3 Sheets: 3
PlayStation 4 Sheets: 4
PSP Sheets: 8
Sharp X1 Sheets: 11
Sharp X68000 Sheets: 2
SNES Sheets: 5
TurboGrafx-16 Sheets: 20
Wii Sheets: 4
Xbox 360 Sheets: 2
ZX Spectrum Sheets: 1