It's almost Halloween!

(4)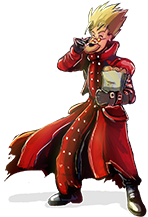 Hey everyone! It's been a while but I'm here this week to bring you October 2019's final update! With it being so close to Halloween, it seems only right to highlight some of the more seasonal sprites this week so let's get to it. The Commodore 64's single submission brings us into the holiday nicely with Bubble Ghost and I suppose Zubat and Golbat, both coming from Pokémon Mystery Dungeon, are rather thematic as well! Further down, the Monsters from Monster Tower round out our holiday sheets for the week and while it may not be a ton, I'm happy to see a few managed to make it into this update at least.
And while not having anything to do with Halloween, I'd be remiss to not continue to point out the ridiculous amount of new content that keeps getting added to THE iDOLM@STER: Cinderella Girls even if I do know literally nothing about the game. That should do it for this week though so thanks for reading, have a happy Halloween when it gets here, and we'll see you in November!
Edit:
It was just brought to my attention that the Cinderella Girls have indeed come dressed for the occasion! It seems there was a bit more Halloween in this update than I realized!