Old School

(8)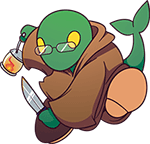 Hey everyone!
It's back to school time, so don't forget the three Rs; Reading, Ripping, and Rcustoms. That's right, it's time for another sprite update!
This week we've got more Arcade domination from AFruitADay, Advance Wars from Amyd, loads more Sonic from Observer, of course IdolMaster from Teridax, more Dragon Quest from Kramlack, and all kinds of awesome stuff from our own Random Talking Bush, like Smash Bros file updates and a whole host of Mighty Switch Force. It's a great update you're all sure to enjoy!
So do your homework and whatnot and we'll keep spriting.
See you all next time, sprite fans!