The Insomniac Catches the... Germ?

(3)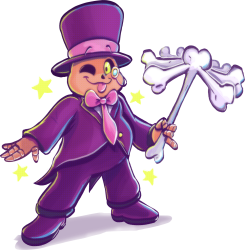 Okay, I can explain the title. But first, I'm here to bring you the last update of May at the crack of dawn! Let's jump in here and see what we got (before I jump in bed)...
Mortal Kombat: Tournament Edition, check... Final Sky, check... Fire Emblem Heroes, check... Crypt of the Necrodancer, check, check, aaand check. Be sure to read the fine print for all those extra odds and ends. Wouldn't want to miss those.
Alright, so here's the deal. I'm about to explain the genius behind this witty title, so listen closely!!!
You know that whole "the early bird catches the worm" phrase? Well, I altered that to reflect my 2-day insomnia, rather than the fact that I just got up early. Because I've already been awake through 2 mornings. Next, since I don't catch worms, I replaced that with "germ", which is far more appropriate because lack of sleep lowers your immune system, making it more likely for you to get sick because you catch germs!!! Get it? Huh? Do you? It's okay if not, I realize this brand of humor is a little bit advanced.
Whether or not the joke flew over your head, at least you won't have to worry about these sprite sheets doing the same! They are all right here, on this page. Practically glued to it.
It took a lot of glue just for this page, too.
Anyway, I'm still awake, accidentally writing a long update full of nonsense, so I'm gonna wrap it up here. Have fun looking at these great submissions by our great submitters, and have a great weekend. Great!