Mother's Day and Site Updates

(1)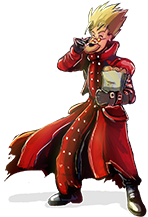 Hello everyone and a happy (almost) Mother's Day to any moms reading this! We've reached the second Saturday in May which means it's time for another update! We're a little shy of 200 this time around but that doesn't mean there's not plenty to see.
This week, most of the 3DS section is new sheets from Fire Emblem: Fates (with a bit of WarioWare Gold thrown in for good measure) and there's also a few new sheets from The Legend of Zelda: Oracle of Seasons! I think the Oracle games get overlooked most of the time but I thought they were excellent. Anyway, moving on, there's more Fire Emblem in the Mobile section along with the ever-present THE iDOLM@STER: Cinderella Girls and of course, plenty more that I can't mention here so have a look and enjoy!
Before I go though, I do want to mention one thing quickly. I'm in the process of getting ready for some big behind-the-scenes site changes and doing so is going to require temporarily making certain services (like commenting, for instance) unavailable while they're updated. Nothing should be offline for too long but if you see the site acting oddly over the coming days/weeks, that's most likely why! I promise it will be worth it in the end though. But on that note, thanks as always for visiting, reading, and contributing to the site and have a wonderful weekend!