The Spooky Month Spooks On

(13)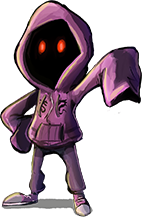 About time we got spooked and shooked by all these scary good rips, am I right? Haha, yep, good. We're almost to one of my favorite times of the year: Christmas!!! (No wait that isn't relevant right now... OH WAIT!)
Halloween!!! (Yep, that was it, I got it)
And while this update's super great and full of few tricks and loads of treats, there aren't a whole lot of terrors. Besides this creature of doom right here:
I don't know about you but I wooden go near that thing - might bark at you.
Enjoy the update, and don't TP any houses!
- DJ Spook Screamer Shade