It's Saturday - again!

(6)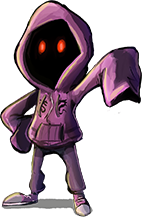 Hey uh, I think I'm noticing a pattern. It seems like every week has its own Saturday and that's insane! How could I never notice this? Ehh nevermind, that's impossible, I'm just talking crazy at this point. Let's just talk about sprites, woo.
This week we have neato mosquito rips from Mortal Kombat 3, THE iDOLM@STER, Beatmania IIDX stuff, Chase: Cold Case Investigations - Distant Memories (can't say I've heard of it but it definitely looks cool!), and Pass the Pigs!! The greatest game ever made and something I'm ripping from in my spare time. I don't know why but I am and that's enough to get me up in the morning.
There's other stuff to check out so do the checking out while I check out of this week's update - CHECK THIS! Seeya next time!