Sprites!

(6)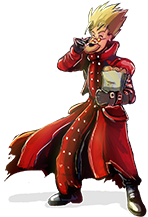 We have them! 268 sheets-worth this week! I'm not sure where the rest of our staff is today (probably enjoying the beautiful summer day, at least if their weather is anything like mine) so I'm just stopping in quickly to do this week's update.
As always, there's a bunch of great new content to check out but here's a random selection of what's included:
• Paper Mario customs
• A bunch from the Spaceworld 1997 demo of Pokémon Gold/Silver
• Animal Forest e+
• Hyrule Warriors: Definitive Edition
• And of course, more of THE iDOLM@STER: Cinderella Girls
There's lots more besides just that though so have a look and enjoy both the new sprites and your weekend!