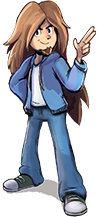 Live and learn! Hanging on the edge of 8 years ago!
Sonic Adventure 2 textures, and a load of other random bits and bobs. All submitted in the last week or so, there's still a few more things to put up, but I've yet to make icons for them. So those will probably be in my next update.
tSR is going at super sonic speed these days, is it not? 100 submissions in a week? Unreal! Amazing! Radical! Totally non-bogus!
Dreamcast Sheets: 9
DS / DSi Sheets: 3
Game Boy / GBC Sheets: 2
Game Boy Advance Sheets: 26
Master System Sheets: 1
Mobile Sheets: 4
Neo Geo / NGCD Sheets: 1
NES Sheets: 7
Nintendo 64 Sheets: 2
PlayStation Sheets: 6
SNES Sheets: 4