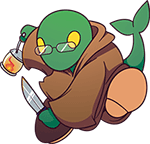 What an awesome title, huh?
I'm using it because Ultimecia has ripped a bunch of stuff from some Wii games. I'm pretty excited about it and you should be too.
We've also got a bunch of computer rips from CrazyIvan, but I've only had time to make icons for one of the three games he ripped, so at least you'll have something to look at next week. Finals are coming up, so my next week will probably be slammed. I'll upload when I can but if you don't see me, that's why. Wish me luck!
At any rate, enjoy the awesome rips. Stop by the forum to help out with stuff, like I've said before. Does anyone actually read this?
Amiga / Amiga CD32 Sheets: 3
Custom / Edited Sheets: 1
DS / DSi Sheets: 3
Game Boy / GBC Sheets: 4
Game Boy Advance Sheets: 5
GameCube Sheets: 19
Genesis / 32X / SCD Sheets: 21
NES Sheets: 3
PC / Computer Sheets: 16
PlayStation Sheets: 7
SNES Sheets: 5
Wii Sheets: 22