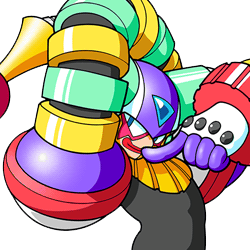 We are now in the last few weeks of 2023 and the submissions never stop.
Ragey
starts us off with Snow Bros while
toniophx
given us some Doraemon browser game. We finally got around to
ogarvey
's submission of Laser Lords for the CD-i while
Roman
went through the trouble of ripping The Simpsons arcade game.......for the Commodore.
Barack Obama
ripped both Black Sigil and the original Super Mario RPG while
Adrot
ripped Last Window.
MG12
got the cutscenes from Alien Hominid,
HylianFox
got the backgrounds of Dragon Spirit and
bdeggers
ripped a lot from ATOM RPG and some from a Dave Mirra game.
nyancities
ripped from Alicia Online 2.0 while
teh_supar_hackr
did a bunch from The Binding of Isaac.
blueberrymuffin
has a couple Delicious games to their credit while
CardCaph
did the Mother Encore demo with
Mysthalery
.
BillyBnMOfficial
ripped from Monsters, Inc. while
Magma MK-II
ripped from Legend.
Yoni Arousement
ripped from
Makeruna! Makendou 2 while
NeoTechni
ripped Pilotwings.
HijodeKrypton
suffered through the time traveling adventures of Robocop vs. The Terminator while
Ya Block
went through a Winnie the Pooh game.
The Virtual Boy got a rare submission of Virtual Lab by
hewkii
while another MSX Laserdisc game got one by
Keenfan1990
.
Hexgoblin
represents the NEC PC-9801 with Harlem Blade while Phantasy Star has
Claire Starsword
to thank for showing up.
Biggest_Chungus
submitted more of Osomatsu-san's Casual Neet Sugoroku Journey while
TheAwesomeBlue
ripped the Club Penguin App.
Alxala
did more Game Boy rips while
Yawackhary
ripped Out Run. There are a few customs to acknowledge from
Triforceriku
,
hansungkee
,
kindlypatrick
,
Johansen1116
and
paveldechev0604
.
Arcade Sheets: 1
Browser Games Sheets: 3
CD-i Sheets: 8
Commodore 64 Sheets: 11
Custom / Edited Sheets: 8
DS / DSi Sheets: 30
Game Boy / GBC Sheets: 5
Game Boy Advance Sheets: 10
Genesis / 32X / SCD Sheets: 2
Mobile Sheets: 10
MSX / MSX2 Sheets: 1
NEC PC-9801 Sheets: 1
NES Sheets: 4
Nintendo 64 Sheets: 2
Nintendo Switch Sheets: 2
PC / Computer Sheets: 203 (50 shown)
PlayStation Sheets: 5
PlayStation 2 Sheets: 3
PSP Sheets: 1
SNES Sheets: 9
V.Smile Sheets: 3
Virtual Boy Sheets: 5
Wii Sheets: 1