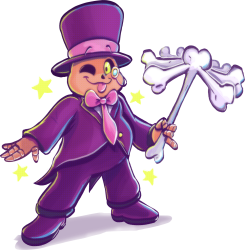 Howdy y'all! It's your local classy revenant again! Sorry about the late update, I was at work. It is also cold. I dislike cold.
ANYWAY, feast your eyes on aaaaaaall of this goodness!! TONS of Mario Kart, some cool Mario, Mega Man and Sonic customs, Mario Party, Final Fantasy, Pikmin (YES!), Mega Man X (also YES!), Re: Zero INFINITY, Pichu Bros., and finally Yu-Gi-Oh! Oh, and some other odds and ends as well. Can't forget those.
Well, that's about it from me. Be sure to check everything out (if you want) and we'll see y'all next week (hopefully earlier in the day, too)!
3DS Sheets: 63 (50 shown)
Arcade Sheets: 3
Browser Games Sheets: 12
Custom / Edited Sheets: 20
DS / DSi Sheets: 20
Game Boy / GBC Sheets: 1
Game Boy Advance Sheets: 7
Game Gear Sheets: 1
GameCube Sheets: 32
Genesis / 32X / SCD Sheets: 3
LCD Handhelds Sheets: 1
Master System Sheets: 2
Mobile Sheets: 183 (50 shown)
Neo Geo / NGCD Sheets: 2
NES Sheets: 4
Nintendo 64 Sheets: 4
Nintendo Switch Sheets: 33
PC / Computer Sheets: 45
Pokémon Mini Sheets: 10
PSP Sheets: 36
SNES Sheets: 8
Wii Sheets: 8
Wii U Sheets: 1