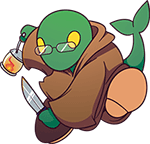 Hey everybody! I hope August is treating you well! I can't believe summer is almost over! I'm not looking forward to seeing snow again so soon, up here in the U.S. Northeast!
But anyway, we have a lot of interesting things for you to check out today, from Aero Fighters to Street Fighters to Kinky Castlevania clones! But the REAL draw that I know you're all here to see is the Marky Mark video editor for Sega CD! I mean, COME ON!
If you can pry yourself away from the grainy goodness that is early 90s video compression, be sure to check out the ongoing NES ripping project! We're aiming to get every NES game up on the site by the end of the year. We've just passed 100 new games, and we have 4 months to go! Any help is very appreciated!
Enjoy the sprites, and I'll talk to you all soon!