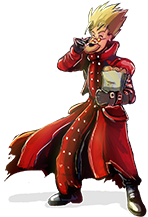 Hey everyone! It's been quite a while since I've done an update but I have lots of great new stuff today to make up for lost time. Most notably, there's an absurd number of sheets (237, so nearly half of this update) from Dragon Quest 6 provided by Kramlack. There's also some assorted Final Fantasy and more from iDOLM@STER which both seem to make frequent appearances on the home page. That's just a few of the games represented though so dive in and enjoy all of this week's new content!
It's also quickly worth pointing out that Ton recently started updating game names to include a region when the game was only released in one location (e.g. JPN for a Japan-only game) so keep an eye out and let us know if you notice anything that needs to be updated!
And finally, I'd be remiss if I didn't mention that my life outside of work has been pretty much entirely consumed by Zelda. I got it and the Switch last Friday and have really been enjoying both. I'm looking forward to seeing more rips from Breath of the Wild in the coming weeks but in the meantime, I'm going to get back to the game. Have a great weekend!