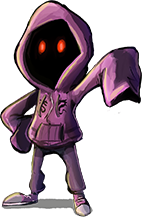 Wow, hey, wow! We have lots of new stuff! What a grand occasion! I don't know about you folks but it's times like this that really make me go "Wow!" because wow look at all this cool stuff! Wow!
In this wow-tastic update we have Mario & Luigi: Superstar Saga + Bowser's Minions, Puyo Puyo Tsu, Final Fantasy, Madoka Magica, Touhou Puppet Dance Performance (Touhoumon), a bunch of customs, and loads and loads more! Wow! Wow!
Wow! I can't get over how much is here, wow! Enjoy the update!