Sonic's 10 Millionth Anniversary

(2)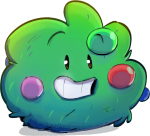 Howdy everyone, RTB here again bringing you this week's update, and it's Sonic's 10 millionth anniversary! ...Wait, who wrote these notes? That's not an anniversary, that's an announcement -- Our
Sonic the Hedgehog Customs
section just broke 10 million views as of earlier this week! It's kinda crazy how a single section on the site ended up exploding in popularity so much (even moreso than Mario Customs, which is currently at 8.2mil).
With that said, here's the highlights of this update --
Samevi
with a bunch of Detective Conan 3DS rips,
toniophx
with a variety of browser games and screensavers, a variety of Mario, Mega Man, Pizza Tower, Sonic, et cetera customs, a bunch of Atlantis: The Lost Empire rips from
RyanGSMFan
, Mickey Mania from
Roman
,
edward d-tech
and
walmaker
, Fire Emblem: Heroes from
Falconpunch
, totally-not-based-on-a-certain-plumber Poppy Kart from
BlueYoshi-57EML
, Q*bert from
ValcomDrifty
,
Worldblender
with a bunch of Switch games, Vita UI elements from
Trekeln
, Ashtons - Family Resort from
blueberrymuffin
, and of course
Yawackhary
being the underdog with his Commodore 64 and ZX Spectrum rips. And that's not even half of them, be sure to check out the rest of what our community's brought for this week!
Until next time!
3DS Sheets: 79
Arcade Sheets: 4
Browser Games Sheets: 74
Commodore 64 Sheets: 3
Custom / Edited Sheets: 27
DS / DSi Sheets: 3
Game Boy / GBC Sheets: 24
Game Boy Advance Sheets: 2
GameCube Sheets: 7
Genesis / 32X / SCD Sheets: 24
Mobile Sheets: 98
MSX / MSX2 Sheets: 2
NES Sheets: 8
Nintendo 64 Sheets: 1
Nintendo Switch Sheets: 23
PC / Computer Sheets: 128
PlayStation Sheets: 16
PlayStation 2 Sheets: 4
PlayStation Vita Sheets: 29
SNES Sheets: 9
Wii Sheets: 2
ZX Spectrum Sheets: 8