December's Here

(0)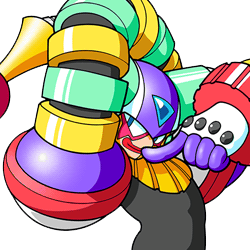 With weeks until Christmas and the upcoming new year, we'll have plenty of rips to last so have no fear.
To start with, we have
Yawackhary
making Amstrad CPC submissions for Gauntlet, Penalty Soccer and Rock'n Roller. Then we have Mario Street Fight by
AlexTCY
and Sesame Street Fighter by
madhattervx
.
Magma MK-II
comes in clutch with a massive load of Lux-Pain assets while
abenyc
submitted Revelations: The Demon Slayer (Bet you didn't know Persona wasn't the only Revelations game released before Atlus decided to keep the Japanese title).
Claire Starsword
gives us Shining Force Gaiden and
Exuin
gives Dangerous Shelter & Dead Maze.
MtFujiInMyPants
comes with more Octopath Traveler: Champions of the Continent & regular Octopath Traveler and
jon_joy_1999
brings us See-Through BUBBLES.
TeridaxXD001
gives us more THE
[email protected]
: Cinderella Girls while
Biggest_Chungus
gives more Osomatsu-san Hesokuri Wars: Battle of the NEETs and Osomatsu-san's Casual Neet Sugoroku Journey.
Solink
and
MF5K
bring Punch-Out (both Mike Tyson's and Featuring Mr. Dream) while
hansungkee
does Wai Wai World.
Dakress
brings about Fire Emblem Warriors: Three Hopes and
PenkyYT
brings Paper Mario: The Origami King.
WackyZebra
brought Freedom Planet 2 while
Random Talking Bush
brings more Teenage Mutant Ninja Turtles: Shredder's Revenge.
SteamyJ
brings both Bomberman Fantasy Race and Bomberman Land while
Modata
brings both Digimon Digital Card Battle and Digimon World 3.
AFruitaday!
brings Kyuukyoku Tiger (you might know it better as Tiger Heli on the NES) and
blueberrymuffin
brings more Mario Party 9. And more customs by the likes of
Dimp
,
hansungkee
,
MisterMike
,
JDFRG
,
Rabbid4240
,
ThisNameIsTakenByMe
,
neon46
,
Sm2010ficial
,
SMLQ13
,
RatherNoiceSprites
,
sil3nt j
and
vesuvianrex
.