Au-Gusty Glade

(6)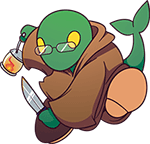 Hi there everyone!
August (and the massive heat wave) is in full swing! I hope your summer is going well. Over here, we've got a buncha new stuff for you to check out!
First up we've got our friend
Yawackhary
with a BUNCH of Amstrad sheets. I think he's looking to match his Sega Genesis/Megadrive count! We also have
Mister Man
with some fun Shin-chan stuff,
KUSANAGI
with a staggering amount of Street Fighter and Marvel sheets,
DragonsHidden
has some new rips I assume they found in a Lair of some kind,
Th3W0r53
is really killing it with Eternal Champions,
MCTravisYT
is making some amazing progress in Knuckles Chaotix,
Jon Gandee
is here with some more odds and ends rips,
SEAMUS
did a really impressive Wonder Project rip, there's more Final Fantasy from
Gravrain
,
Barack Obama
has some great Super Metroid rips that I get the feeling is precursor to some amazing new sheets, and
Mr. C
has loads of other fun rips. Plus all the stuff I don't have room to talk about here!
On the Custom side of things,
TarkanDragon
has some really impressive MLP customs,
AkumaTh
and
Dolphman
bring us a couple of nice Robotniks,
Askywalker
has a very cool Crowber (plus an Antoine sheet that some weirdo made).
Enjoy, and I'll see you all next time!
Amstrad CPC Sheets: 47
Arcade Sheets: 14
Custom / Edited Sheets: 29
Dreamcast Sheets: 3
DS / DSi Sheets: 1
Game Boy / GBC Sheets: 8
Game Boy Advance Sheets: 5
GameCube Sheets: 10
Genesis / 32X / SCD Sheets: 6
Mobile Sheets: 135
NES Sheets: 2
Nintendo 64 Sheets: 1
Nintendo Switch Sheets: 5
PC / Computer Sheets: 65
PlayStation Sheets: 45
PlayStation 2 Sheets: 3
PlayStation 3 Sheets: 4
PlayStation 4 Sheets: 4
PSP Sheets: 3
Saturn Sheets: 3
SNES Sheets: 5
V.Smile Sheets: 1
Wii Sheets: 28
Wii U Sheets: 1